[unex_ce_button id="content_262wwth52,column_content_zkpgzazdy" button_text_color="#ffffff" button_font="custom_one" button_font_size="20px" button_width="auto" button_alignment="center" button_text_spacing="2px" button_bg_color="transparent" button_padding="15px 60px 15px 60px" button_border_width="0px" button_border_color="transparent" button_border_radius="0px" button_text_hover_color="#639e9a" button_text_spacing_hover="2px" button_bg_hover_color="#000000" button_border_hover_color="#000000" button_link="https://www.ps21barna.com/" button_link_type="url" button_link_target="_self" has_container="" in_column="1"]BACK TO HOME[/ce_button]
OCEAN LOVERS,
INSTANTLY CONNECTED
A BOAT CAPTAIN'S DREAM
Nolan Brady is a Yacht Captain with a curious mind, unbreakable will and big dreams. Inspired by the nomad lifestyle of the Yachtee community (yacht workers), he envisaged a world where every Ocean Lifestyle lover is instantly connected to other people with the same passions and interests. Imagine being able to travel the whole world doing what you love, with the people you love - although maybe you haven't met them yet. Friends bonded by the sun, the ocean, and the waves: that's what Saltmates are.


DESIGNING A DREAM
So Captain Brady had a name and a vision, but lacked the team to bring the idea to a good port. And that's where the universe made its special appearance. It connected us with him through Cuervo - a good old friend, creative director, and another key pillar of Saltmates. 
He told us about this project - for the dating Ocean Lover community, with a heavy focus on Ocean Conservation - and immediately we fell in love. We decided we would build Saltmates and bring that idea to life. So with the full team on board, we set off for Miami, and the Saltmates project was officially born.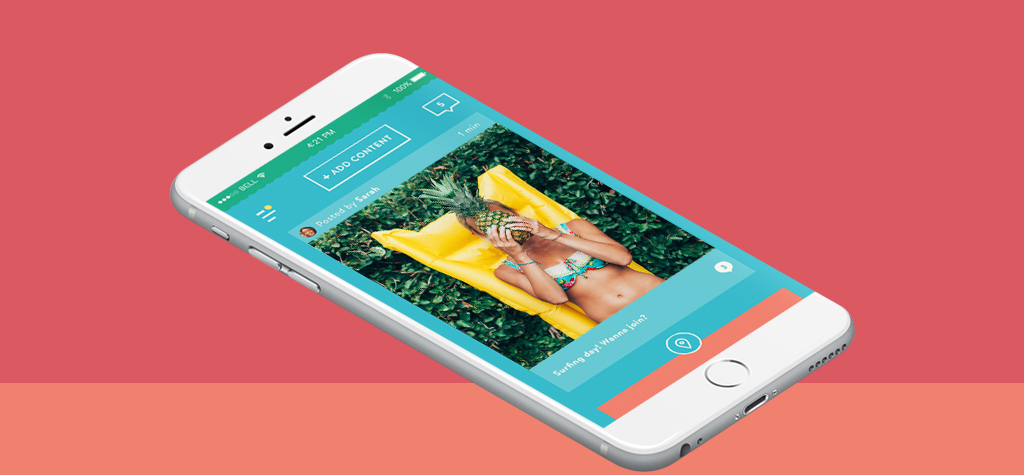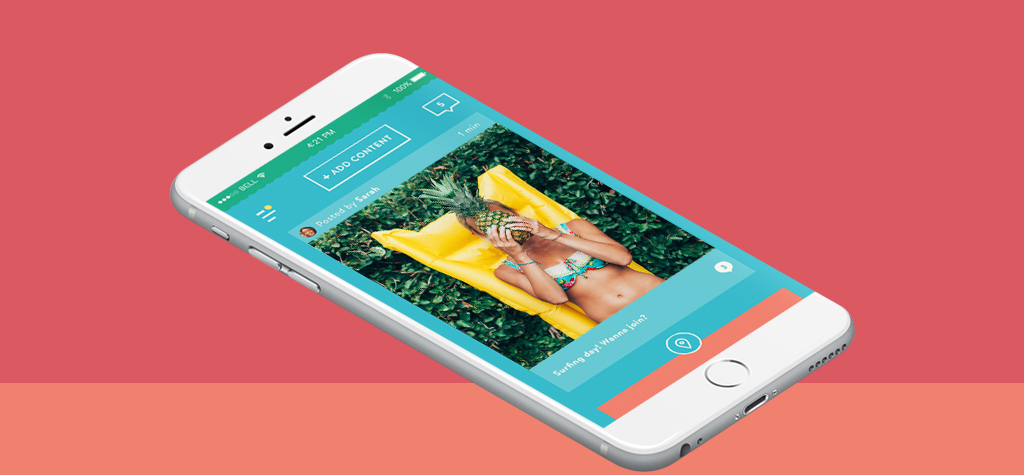 DEFINING THE PRODUCT
On February 2016, we met in Miami to shape up and discuss the project. There were a lot of decisions to be made. Was it a website? Or an app? Was it 100% for dating? Or was it also for social encounters? What was the weight of the conservation aspect? What was our mission as a company? Our vision? The business model?
 
So many questions to ask and to answer. We were positive about some strategic decisions, like focusing on the Mobile aspect: if you want to connect people on the beach, it's better to use the same device that takes people there. And we are not talking about a laptop. ? 
However, other questions were more difficult to answer, some even defying the laws of logic.
 
So we looked for some help and inspiration. We set up a focus group and asked our potential customers what they liked about our existing apps, and what they would love to have - and also what they hated and how we could make it better.
 
And yeah, we learnt a thing or two about human interactions, the dating scene, and about the immensely powerful dating apps that have transformed the way in which humans meet. And so, with our homework done, we could start working on Saltmates' product definition & branding.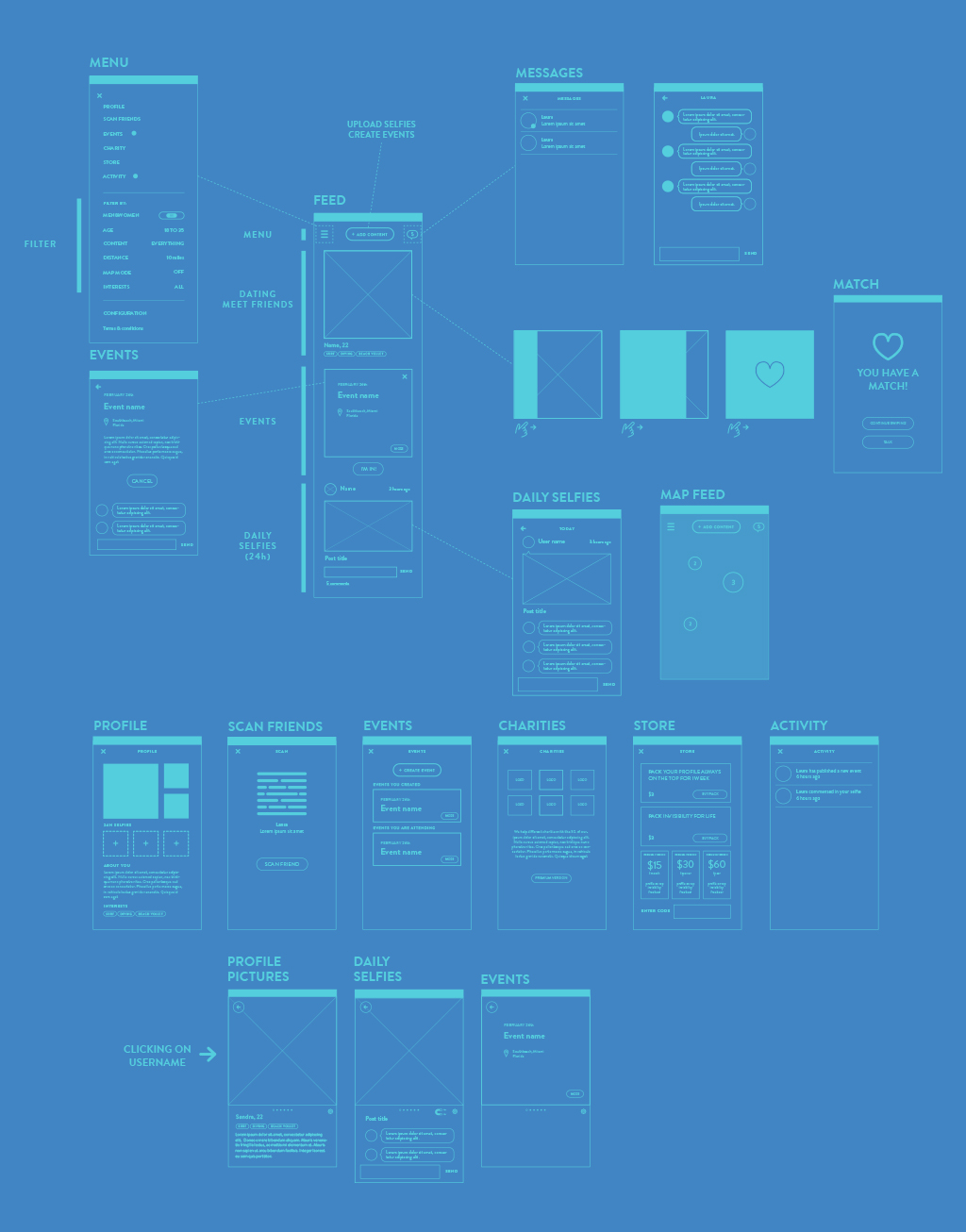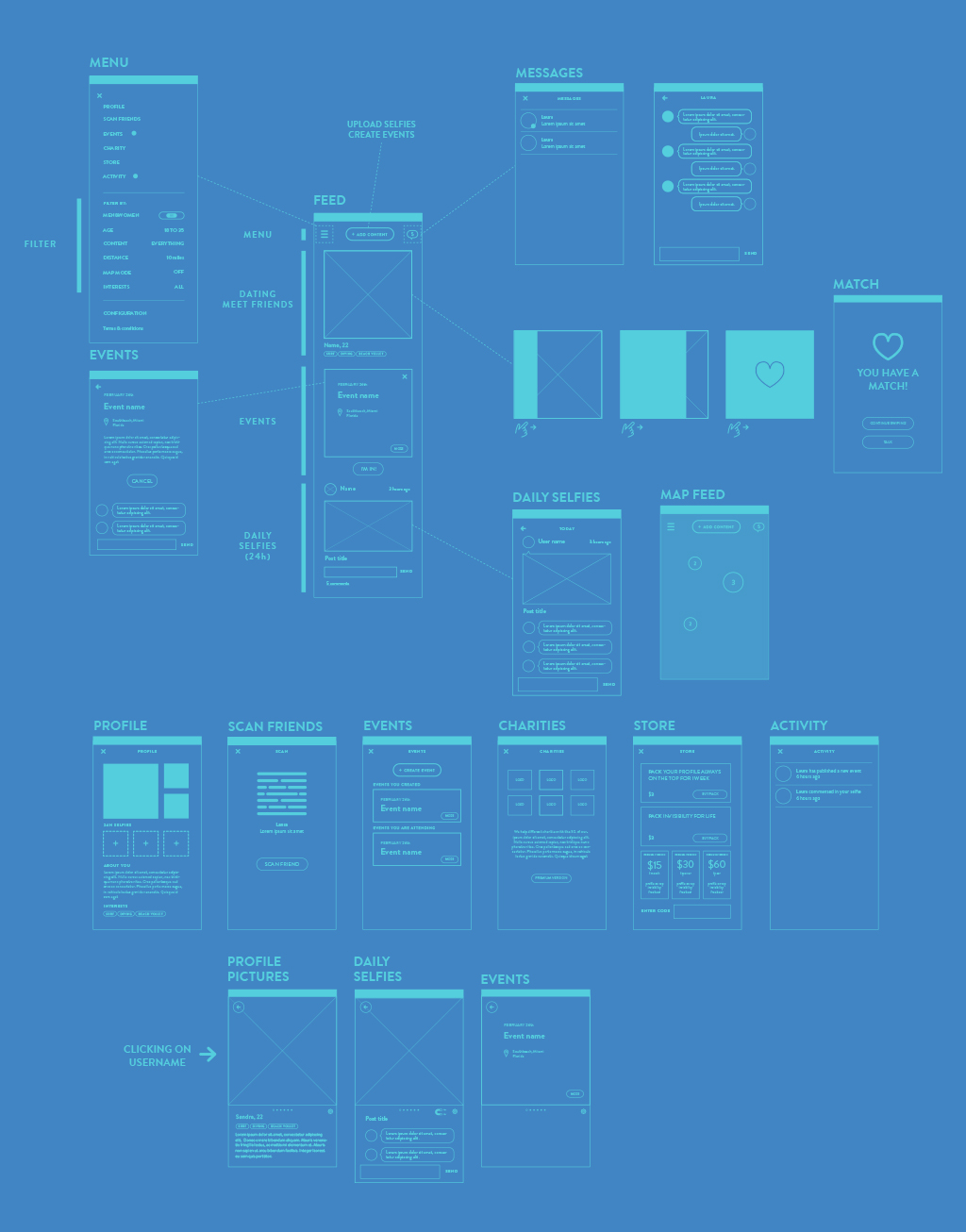 SALTMATES BRAND
"Saltmates is an app for iOS & Android which connects Ocean Lovers in real time and in real life, for dating, making friends, or to enjoy beach related activities - whilst also actively contributing to Ocean Conservation"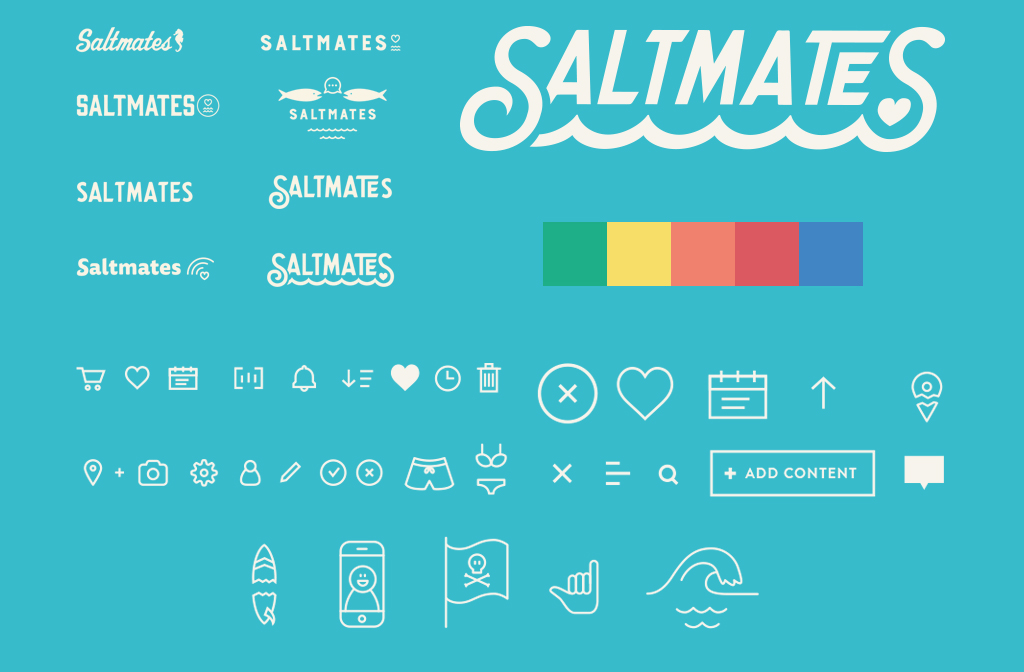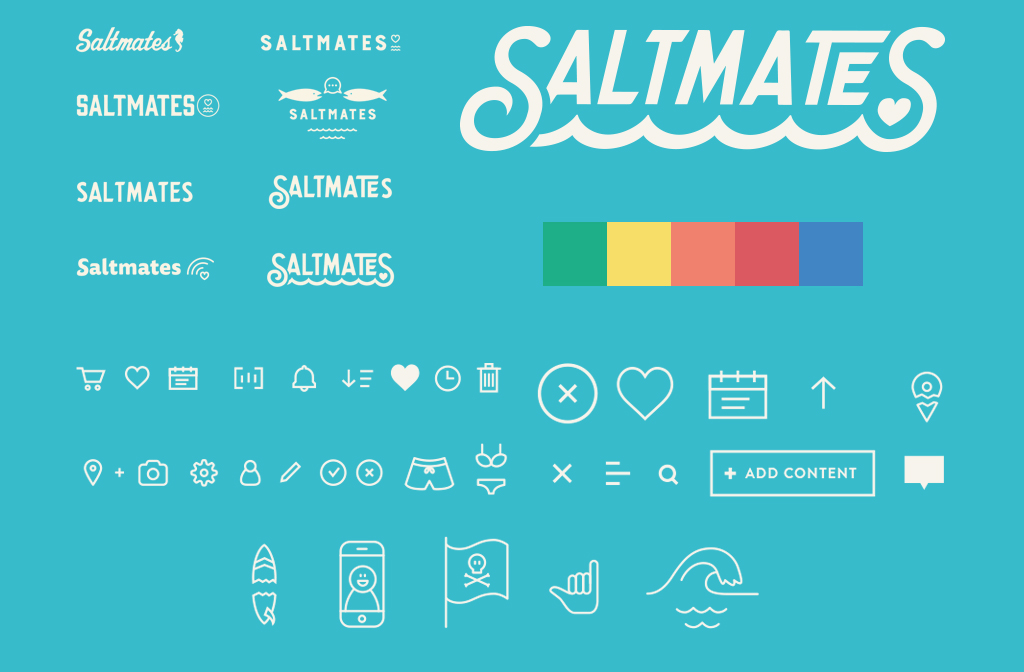 COMMITTED
The reason for our existence is to connect Ocean Lovers, and to contribute and help in ocean conservation. We are committed to our people, our platform, and our planet.
 


TRUSTWORTHY
Trust is the most important thing we can offer as a company, and as a product.  We want people to meet in real life, so we have to do our best in creating a trustworthy and respectful environment.


FUN
The Ocean Lifestyle is about having fun and loving what you do. So in everything we do, there is a focus on having fun.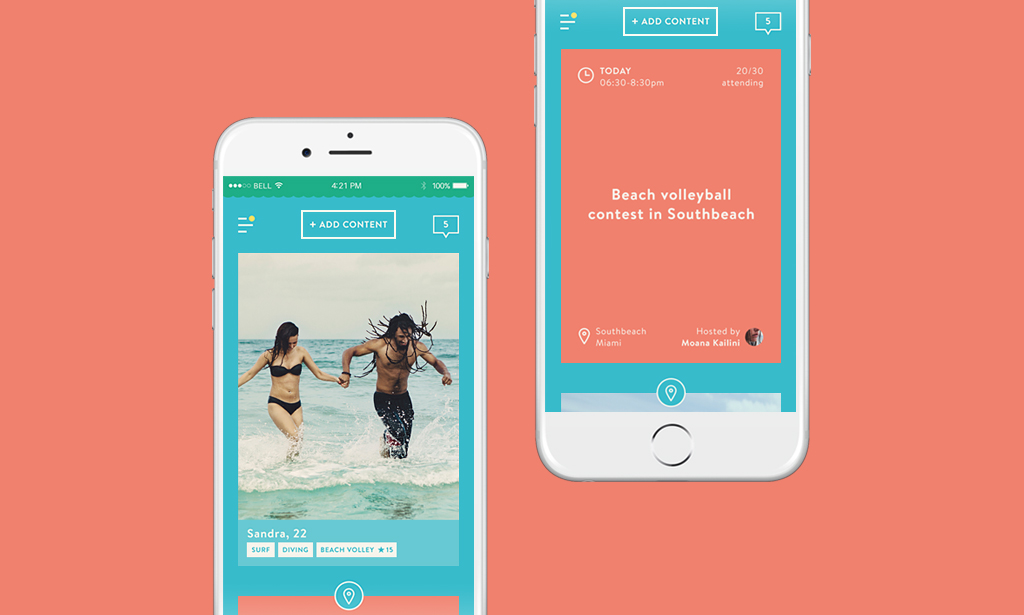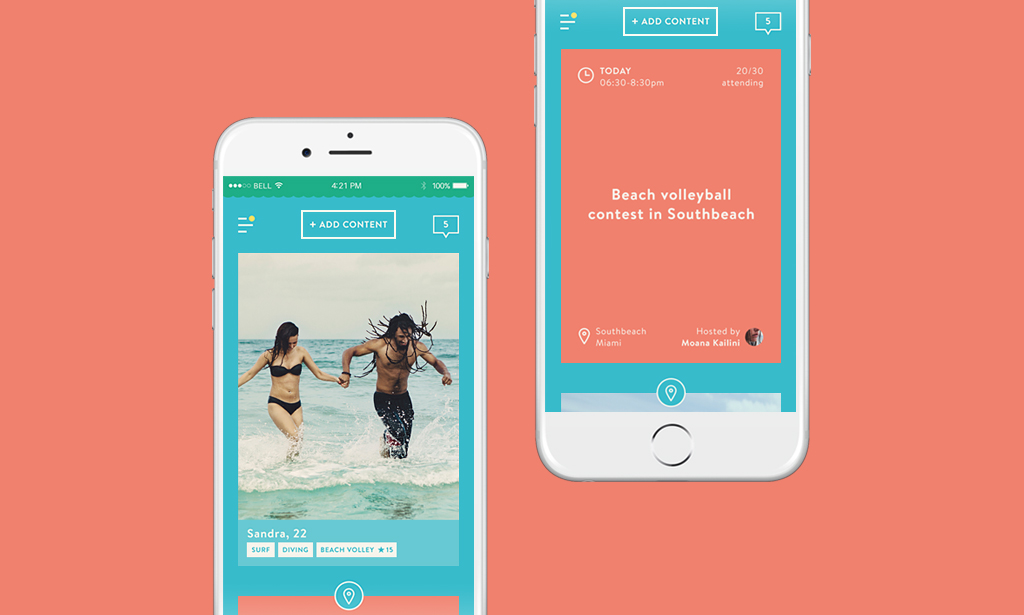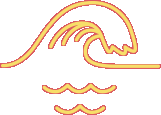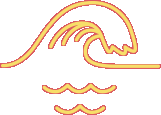 THE VISION
A worldwide community of Ocean Lifestyle Lovers meeting and connecting in real life while doing something good for the planet.


THE MISSION
To create the best tools to connect ocean lovers all around the globe, whilst helping in ocean conservation efforts.
THE SALTMATES APP
Disrupting the dating industry.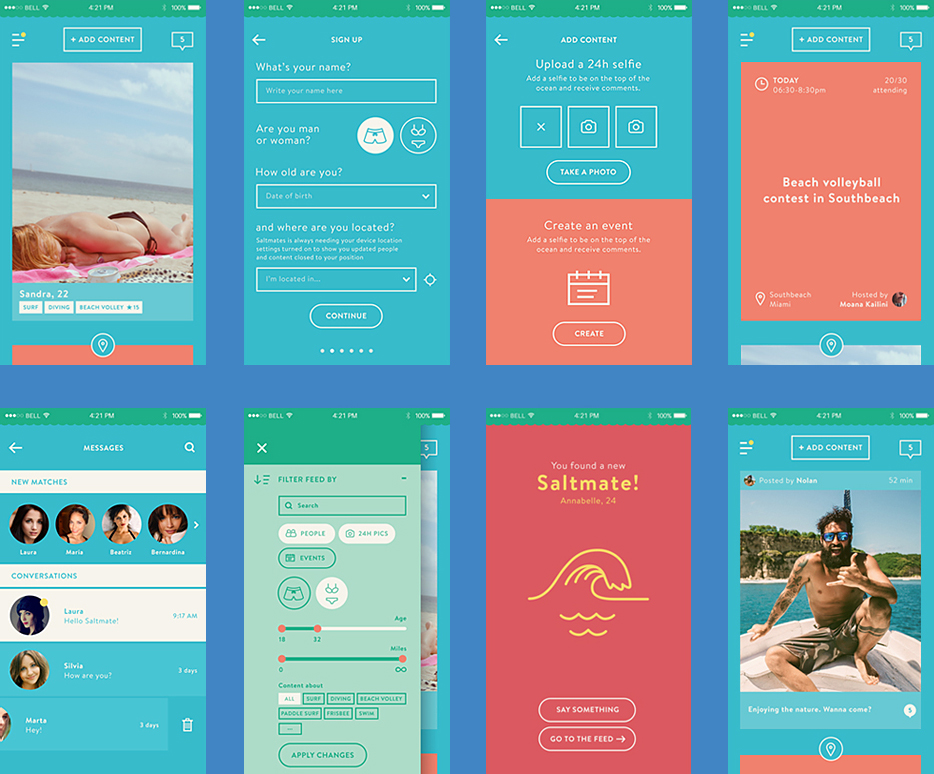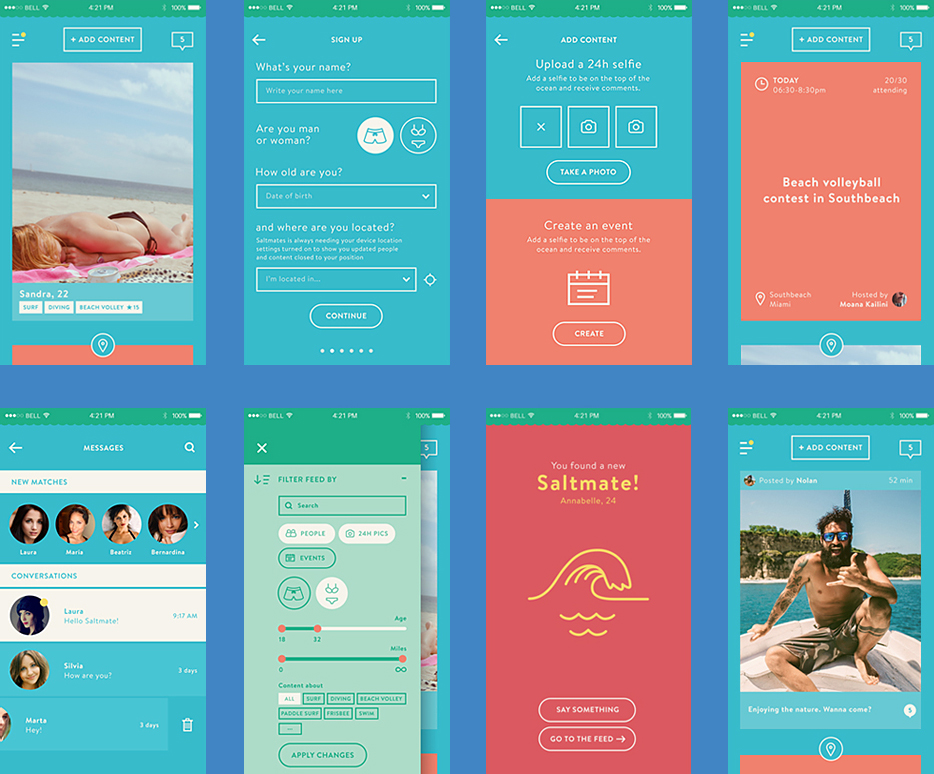 We want to connect people who live the Ocean lifestyle. Some of these connections will be for engaging in Ocean related activities, or group activities, or sometimes even to fall in love with someone who has the same interests as you. 
 
In this way, we were born different from other dating apps. This made us design our product differently, paying special attention to create a natural feel to the way people connect. This was a key strategic point when addressing the market. It allows us to have some design advantages over our competitors, especially Tinder.
 
We wanted to be not only better, but faster and more reliable.
 
So we came up with some unique product features:


EVERYONE IS CONNECTED FROM MINUTE 0
When posting public content, every other Saltmate in the world can communicate publicly with you. Thus, interactions can be really, really quick. Connections can be made almost in real time, and then you get access to a private chat option.
 


REAL REAL TIME
No algorithms. Really know when people are online. This is not an app designed for planning your weekend (which you can also do, btw) - it is fluid and for doing things RIGHT NOW.
 


NO DEAD-ENDS
Most other dating apps force you to take a decision on one person before showing the next one. Only one chance to meet who could be the love of your life? Based only on the looks and description? Tsch. In Saltmates, you can meet and see someone multiple times before you decide.


WHAT HAPPENS IN SALTMATES
STAYS IN SALTMATES.
We want real people - that's why we don't have filters, and that's why pics and vids go away after 24 hours. Don't worry about the content, don't worry about your looks, just focus on having fun with other Saltmates RIGHT NOW! Oh, and you can't share any of the content anywhere else!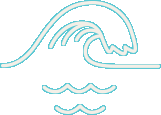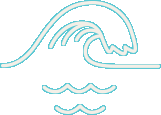 SALTMATES
Nolan Brady
FCK
Hugo Olivera, Jaume Leis
NOSTRO STUDIO
Elodie Jiménez, Albert Fabregat
SUPERULTRAMEGA
David Álvarez AKA Cuervo
[unex_ce_button id="content_sjx2ntg1q,column_content_zkpgzazdy" button_text_color="#ffffff" button_font="custom_one" button_font_size="20px" button_width="auto" button_alignment="center" button_text_spacing="2px" button_bg_color="transparent" button_padding="15px 60px 15px 60px" button_border_width="0px" button_border_color="transparent" button_border_radius="0px" button_text_hover_color="#797979" button_text_spacing_hover="2px" button_bg_hover_color="#000000" button_border_hover_color="#000000" button_link="https://www.ps21barna.com/" button_link_type="url" button_link_target="_self" has_container="" in_column="1"]BACK TO HOME[/ce_button]