[unex_ce_button id="content_fk10c076o,column_content_zkpgzazdy" button_text_color="#ffffff" button_font="custom_one" button_font_size="20px" button_width="auto" button_alignment="center" button_text_spacing="2px" button_bg_color="transparent" button_padding="15px 60px 15px 60px" button_border_width="0px" button_border_color="transparent" button_border_radius="0px" button_text_hover_color="#a8c5aa" button_text_spacing_hover="2px" button_bg_hover_color="#000000" button_border_hover_color="#000000" button_link="https://www.ps21barna.com/" button_link_type="url" button_link_target="_self" has_container="" in_column="1"]BACK TO HOME[/ce_button]
NO ONE LEAVES FOREVER IF
MEMORIES ARE STILL ALIVE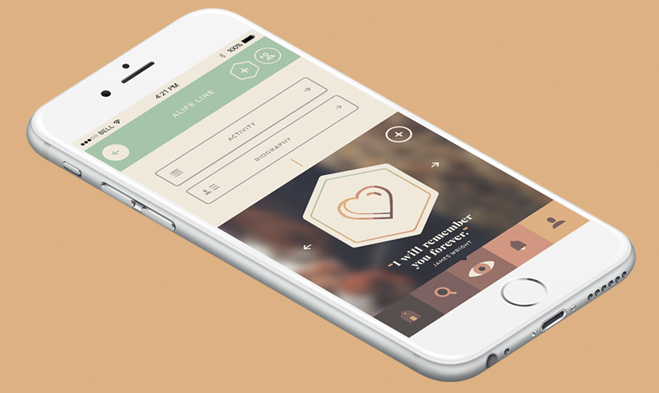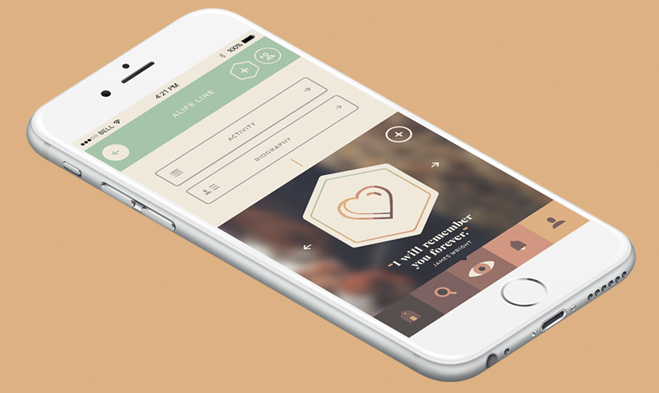 When we lose a loved one we feel like there are lots of things left unsaid. 
 
More than once we have seen social profiles of the deceased filled with farewells and messages of love, this then becomes a channel to express grief.
 
So why not create a social networking site to remember all the people that are no longer with us?
This is how Alife was born, a project created and funded by Lideralia, conceptualized by Free Range Puppies and developed by FCK.
 
Alife is a new social network that allows family and friends to connect.
It's a site where users can collect the most important moments and memories from the lives of those who have passed away.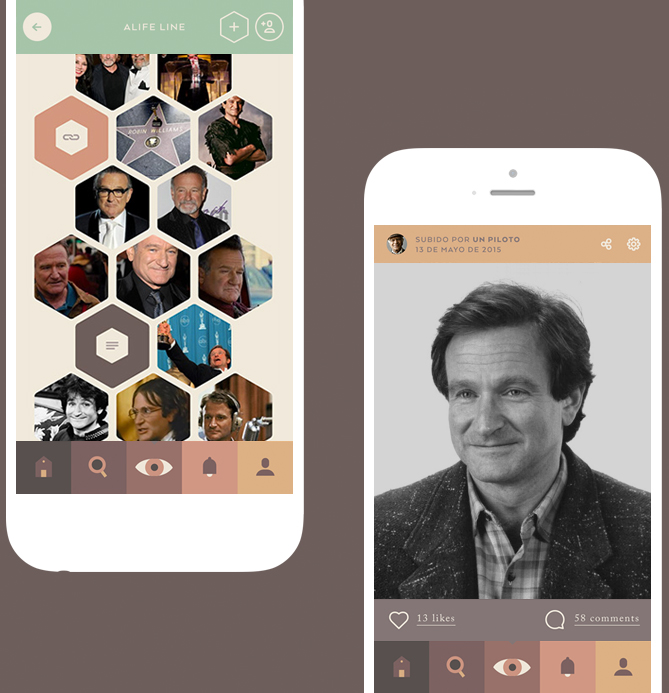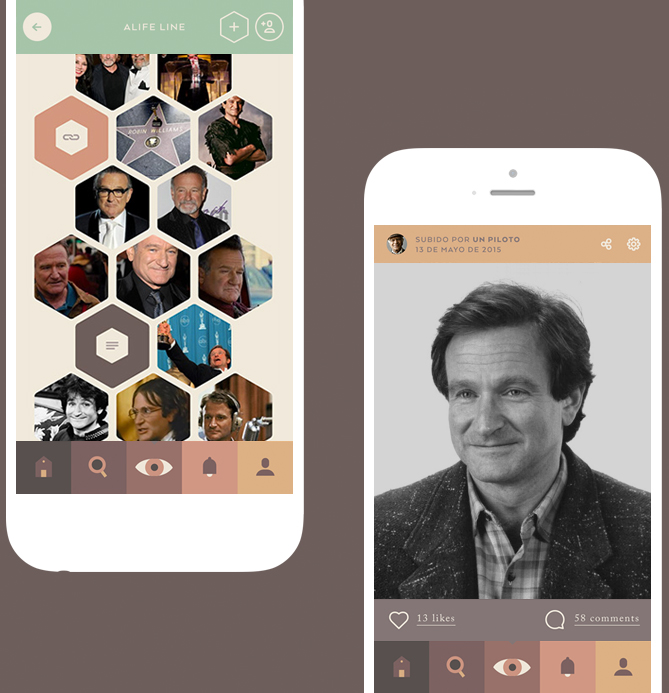 We wanted Alife to be pleasant and easy to use, that's why we made an app with a design that creates a caring space. 
 
Everything from the colour scheme, to the simplicity of the structure, is designed for the users to find a space where they can feel comfortable and to go to whenever they need to express how they are feeling, or to remember the person that is no longer here.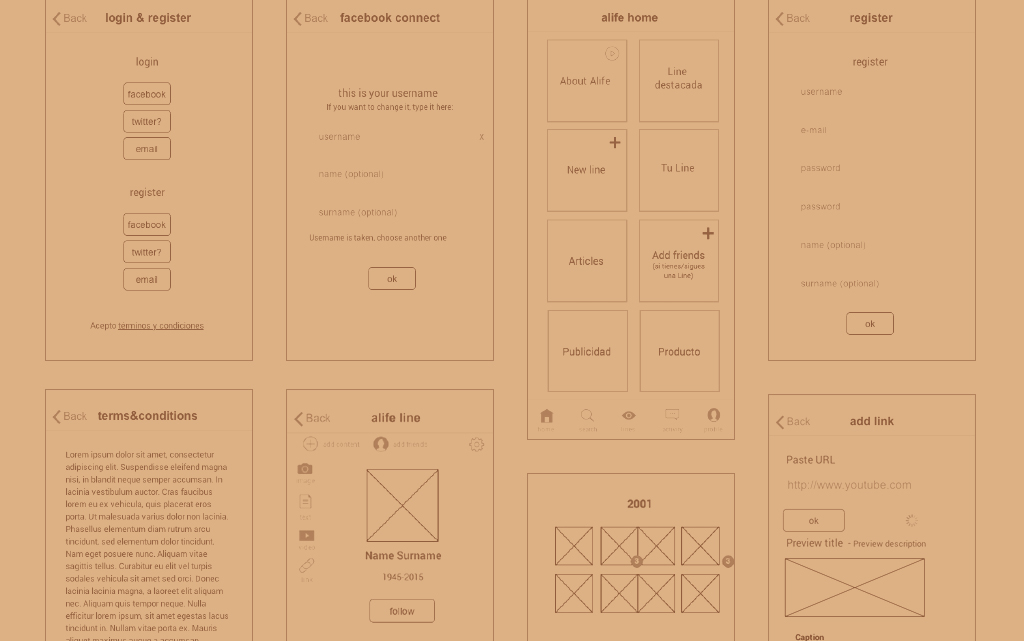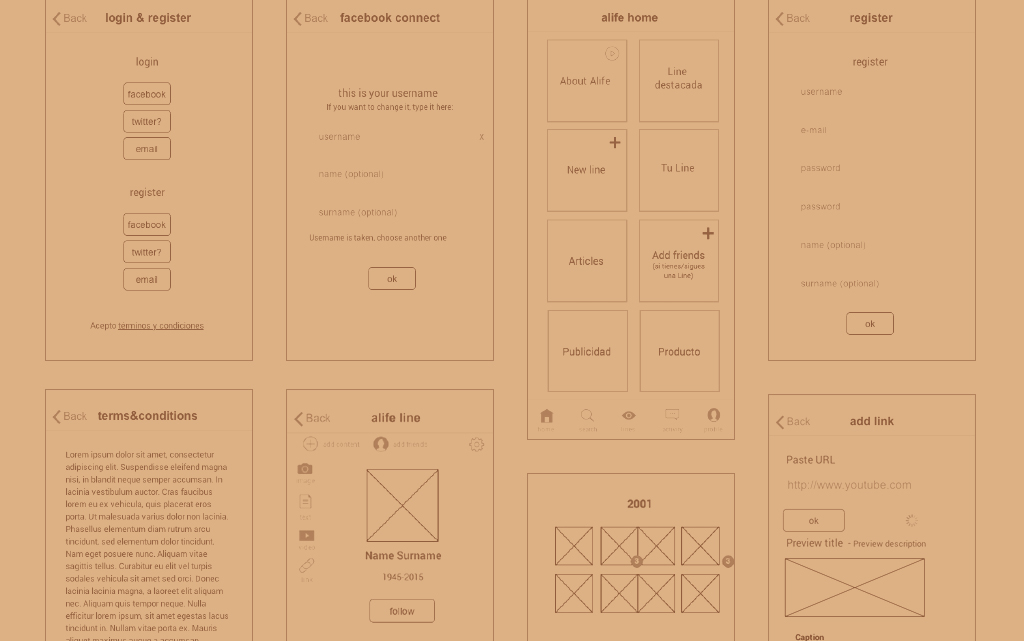 With the design for the interface in place, the life of your loved one is built through all the memories that relatives, friends and acquaintances share.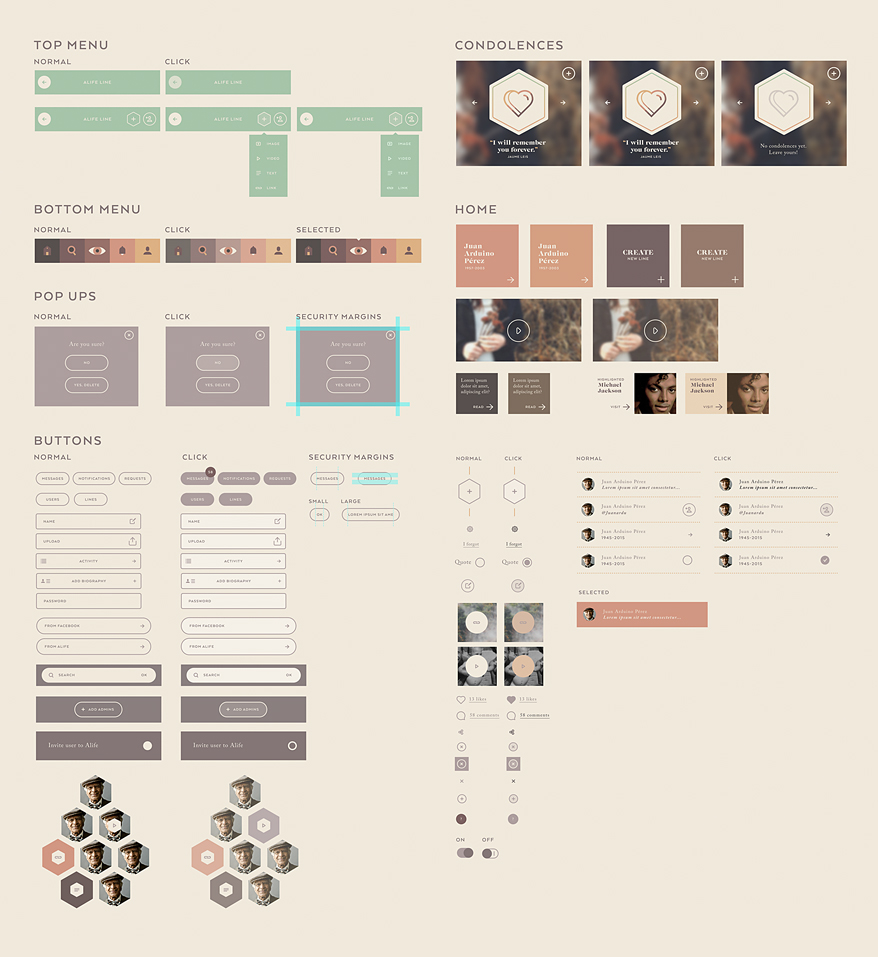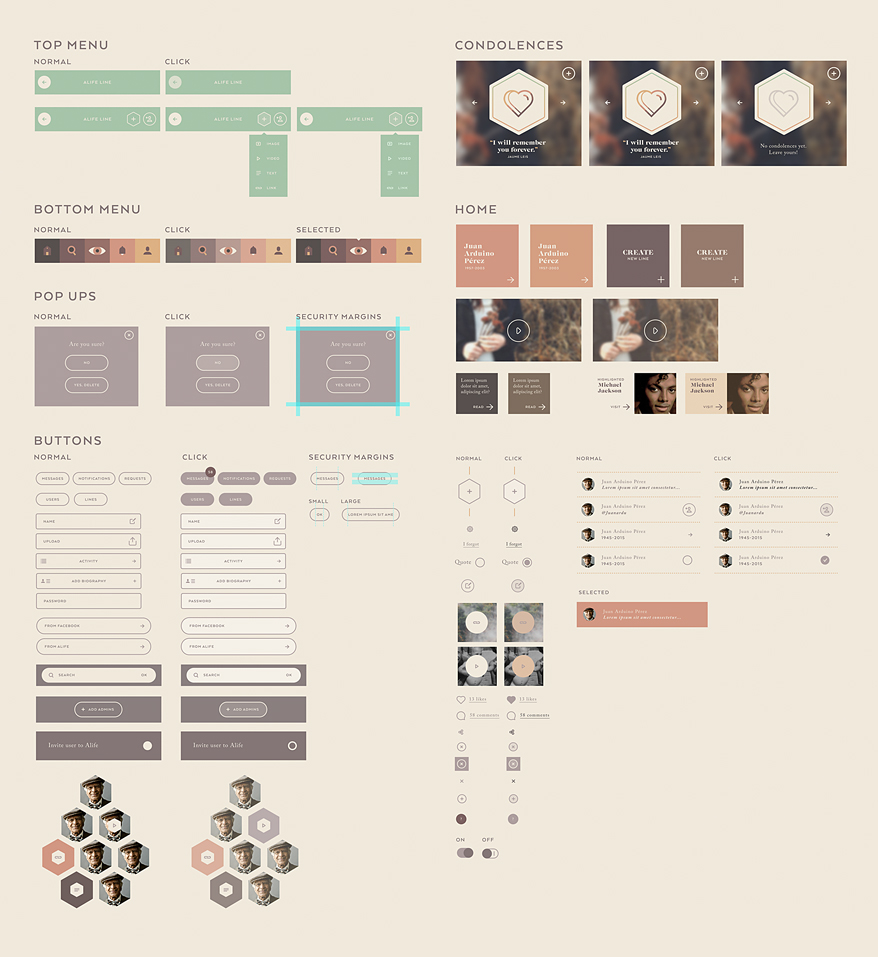 AND THIS CREATES AN ALIFE LINE
The Alife Line gathers memories in the form of videos, photos and personal messages, they are then chronologically ordered so that the essence of the person still feels alive.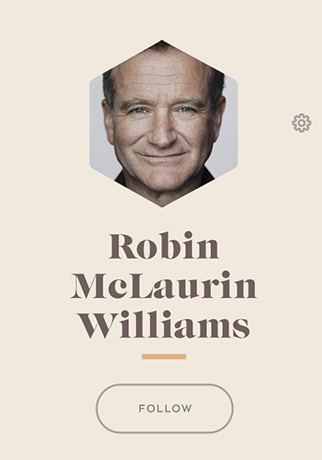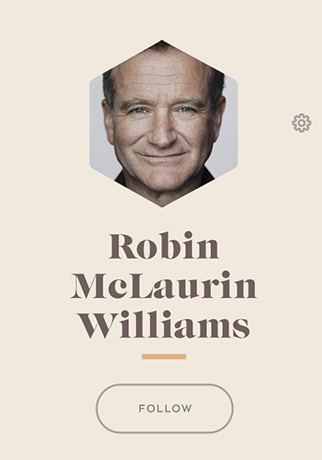 LIDERALIA
Jordi Martínez, Oscar Romero.
FULL CIRCLE KARMA
Hugo Olivera, Jaume Leis,Marc Sallent, Dani Rocasalbas, Jose Carlos Casamitjana.
FREE RANGE PUPPIES
Fran Guijarro, Juli López, Diana Orero, Will Acha, Carlos Álvarez.
[unex_ce_button id="content_ismif0tdf,column_content_zkpgzazdy" button_text_color="#ffffff" button_font="custom_one" button_font_size="20px" button_width="auto" button_alignment="center" button_text_spacing="2px" button_bg_color="transparent" button_padding="15px 60px 15px 60px" button_border_width="0px" button_border_color="transparent" button_border_radius="0px" button_text_hover_color="#797979" button_text_spacing_hover="2px" button_bg_hover_color="#000000" button_border_hover_color="#000000" button_link="https://www.ps21barna.com/" button_link_type="url" button_link_target="_self" has_container="" in_column="1"]BACK TO HOME[/ce_button]